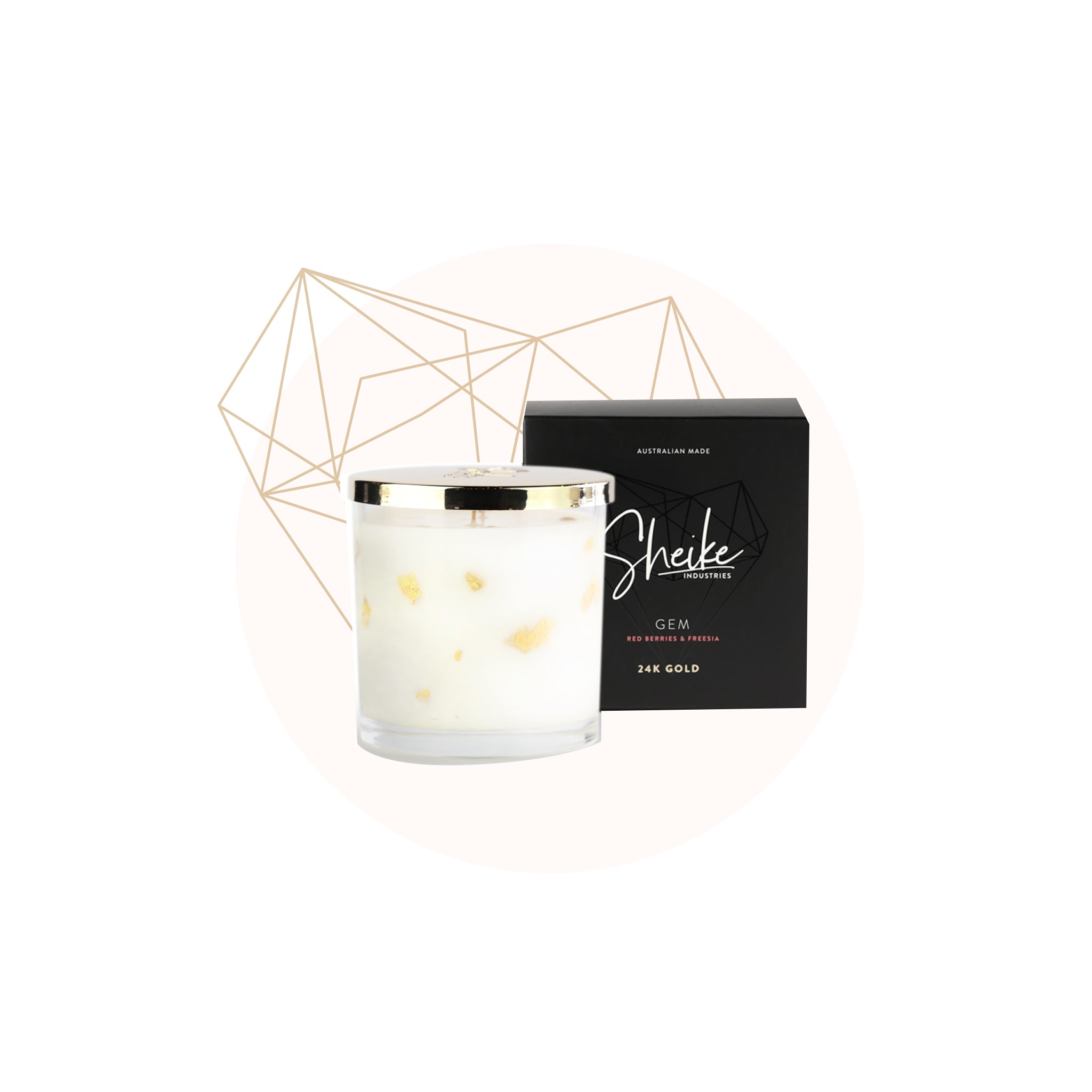 NATURAL, HANDMADE, EXTRAVAGANT.
Family owned and operated, the mission of Sheike Industries is to create 'golden vibes': a mix of designer charm and heartfelt love. These are candles inspired by the simple luxuries that make life better, designed for people of all ages and backgrounds – for home use, for the office or anywhere else. Decadent and luxurious, they're sure to add a touch of class to any room they inhabit.
Each soy wax candle is handmade and hand poured in our premises here on the Gold Coast. Each is imbued with its own touch of love and luxury, and time is taken to ensure every candle is perfect. We firmly believe that the right scent can make a house feel like a home, providing a welcoming and inviting aura for visitors and friends. Developed in an environmentally friendly and sustainable manner, Sheike Industries candles are bringing luxury and timeless sophistication to modern day contemporary living.